"AGEC" was founded in 2003 to Provide Services & support its group and customers in many different business fields, since then AGEC further enhance the value chain proposition by providing consultation services and support in Industrial projects development, engineering & technical consultation, and project management that contributing to localize industries, products & service in KSA.
AGEC is authorized and has the required approvals to conduct the activities in Saudi Arabia from the respective authorities (Royal Commission for Jubail & Yanbu, Saudi Industrial Property Authority-MO- DON and others) AGEC has been involved in many works/activities for RC & MODON, Health Ministry, Interior Ministry and other major companies such as Saudi ARAMCO, SABIC, MAADEN, STC Samsung, etc.……
Through its international network, AGEC has been actively exploring & developing business opportunities for foreign companies to invest in KSA in the industrial sector. AGEC headquarter office is located in the ber of Commerce building 6th floor in Jubail Industrial City, Eastern province of Saudi Arabia. AGEC also can be reached through its group office in KSA- GCC, and MENA.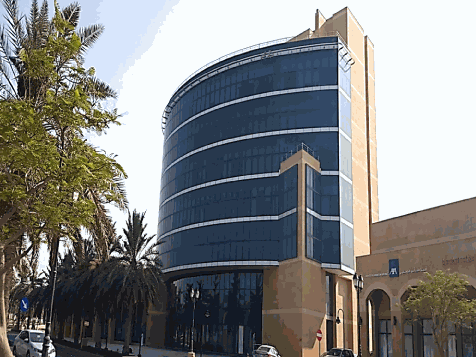 OUR STRATEGY
Deliver the scope according to the required standards & quality.

Unique and first-class consultation and support services, attention to detail, and customer needs are our guiding principles.


Our commitments and goals are balancing design, function, and details as well as achieving customer satisfaction to ensure that deadlines and expectations are met.
OUR VISION
To become one of the regional leaders in providing unique and first-class industrial, Technical & Engineering consultation to support localizing industries in KSA and contribute to achieve KSA 2030 vision.
OUR MISSION
To position AGEC as a recognized industrial business development, Consulting, and Support company.
AGEC is managed by a strong and professional Saudi management team, holding higher degrees in engineering and business management. They have a wide experience of more than 25 years in the field of industrial project development, management & implementation, engineering design & consultation, and operation management in the industrial sector with major Oil & Gas companies in Saudi Arabia and overseas. (Saudi Aramco, SABIC, Shell, Raytheon Engineering, Foster Wheeler Engineering, and others ).
AGEC team consists of a group of engineers, consultants, designers, architects, and project managers who have vast international experience of more than 20 years which is covering GCC countries, the Middle East, and Europe.
AGEC team keeps up to date with the latest trends in the international market and able and qualified to provide innovative solutions from the initial concepts, engineering & design, selection up to implementation, and supervision. AGEC, with its team of experts, prides itself in having participated directly and indirectly in several projects, some established and some being established and developed, in the Kingdom and the Middle East & North Africa (MENA) region.
A dedicated team for project development with our experience in executing projects across the globe help us in bringing value to our clients through each of our engagement. The project execution team comprises experts from all industries along with skilled research professionals to provide the best insights through the interpretation of market information.
Owners/BOD & Top Management
More than
30 years
of Experience in industrials & project development & Managements


Engineers & Consultants
Industrial experiences ranging from 5- 30 years
AGEC Networking (local & Global)
Outsourcing resources for specific subjects/projects
AGEC Group Resources (KSA, GCC, MENA)
A pool of resources direct access on a need basis
Local & International Partners
AGEC has collaboration with local and international specialized firms covering all projects development requirements
---
To Achieve These Goals, We focus on our customers, deliver high-quality work that produces results, and offer innovative solutions for each individual client.
---
---